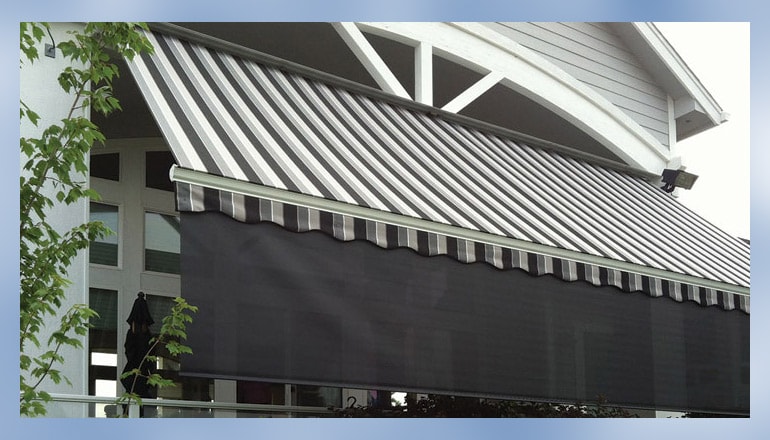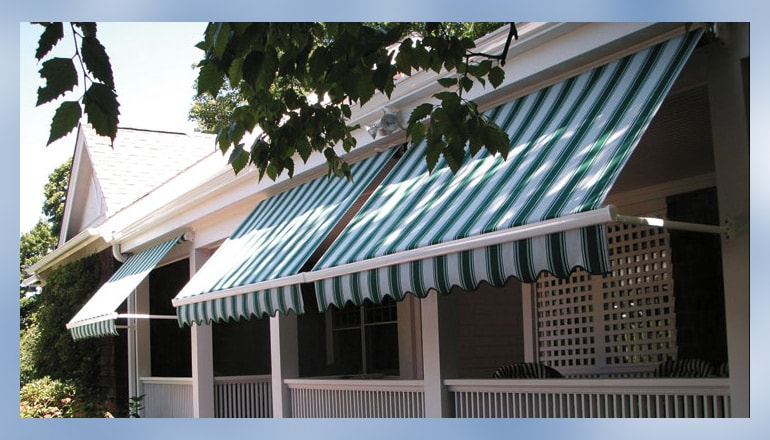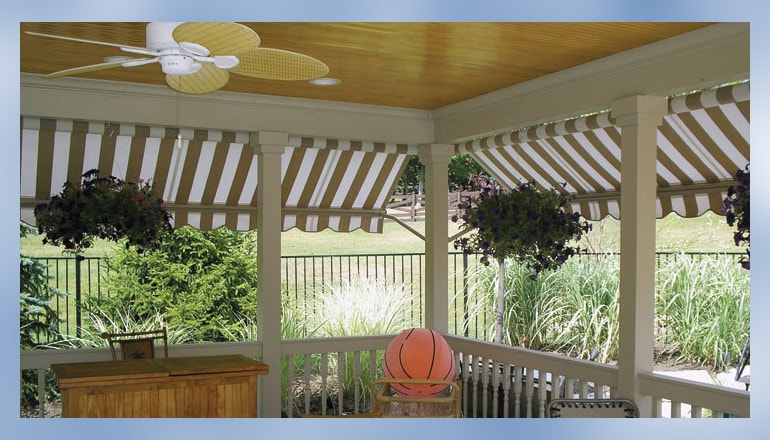 Add extra climate control to your home or business with retractable window awnings. Made to be adjusted throughout the day, these awnings allow you to control the amount of influence sunlight has in your space.
In warm weather, shield warming sun rays for cool relief. In cold weather, retract completely to warm your space.
Awnings can be adjusted 160 degrees, so you can get the perfect coverage any time of day.
Frames are covered by a comprehensive 10-year warranty.
Our awnings are sleek, discreet, and easily installed. We only offer the highest quality of fabrics and hardware for our customers. Homeowners can choose their style from over 200 designer fabrics.
Take control of the sunlight coming into your home or business. Call 1-877-657-30271-877-657-3027 today to set up a risk-free, zero-obligation estimate for your home's exterior.